AI-optimize your
Website with
neuroscience
~99% smaller media. ~100% original quality
Get Sharper & Faster
Stop compressing
Traditional compression will make you choose between sharp visual quality and fast loading times. Get both with SpeedSize™️

Sharp & Fast
Load like a pro
SpeedSize™️ guarantees to automatically fix all Google PageSpeed Core Web Vitals media-related errors that affect your SEO ranking
Choose SpeedSize™️
Keep the original look and reduce media size by up to 99%
WE ARE SPEEDSIZE™️
The SpeedSize™️ platform AI-optimizes media with neuroscience technology, making the internet faster and sharper than ever seen before. We AI-analyze each media file to the pixel, eliminate the data the human brain cannot perceive and auto-deliver the perfect variation to each device and browser. The result, up to 99% smaller media with the best possible perceptible visual quality.
more about us
How it works
SpeedSize's AI optimization engine analyzes around 100 different metrics per image, examines what our brain can and cannot perceive in the visible focus of interest, and determines the optimization method for each pixel.
SpeedSize breaks the image apart and removes the unnecessary pixels the human eye just doesn't see. Each AI-optimized image is rebuilt as an indistinguishable variation, preserving the original high quality but up to 99% smaller in file size.
Deliver each media file from SpeedSize's edge CDN or yours. We automatically choose the best format, resolution, crop, visual quality, and file size, to perfectly match each image for each user's individual device and browser.
https://cdn.speedsize.com/your-id/website.com/image.jpg
No Coding or API needed
We are proud to have the easiest and fastest integration in the industry. SpeedSize™️ has developed an effortless implementation process that doesn't involve coding or an API. We also have plugins for the most popular CMSs.
See Integration Options
The Next standard
SpeedSize will outsmart, outperform and outbid any other "old-tech" compression company
File size
quality
See Competitor Analysis
Join the media revolution
SpeedSize™️ AI-optimizes and delivers billions of images, used by Fortune 100 enterprises and leading brands.
~92%
Smaller file size with no visible quality reduction
204%
Increase in sales, with more SEO traffic and conversions
85%
Smaller page size, maintaining the original visual quality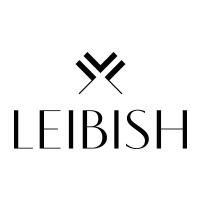 ~75%
Smaller media size & enhanced visual quality
~1.8x
Faster loading LCP
OUR SATISFIED CUSTOMERS
We believe that every brand deserves to tell richer stories without media limitations