What we do
The SpeedSize™️ platform AI-optimizes media with neuroscience technology, making the internet faster and sharper than ever seen before. We AI-analyze each media file to the pixel, eliminate the data the human brain cannot perceive and auto-deliver the perfect variation to each device and browser. The result, ~90-99% smaller media that loads instantly.
Read how it works
mission
Making the internet sharper and faster
our story
Founded in Israel in 2019, Sagi Keen (CEO) and Dr. Vlad Malanin, MD (CTO) sought to solve the biggest problem on the internet: Why should eCommerce brands spend millions of dollars on media that their online store presents as pixelized and blurred?
Dr. Malanin was the first to discover that the solution stemmed from visual perception, not compression. After years of R&D, our team of neuroscientists, doctors and engineers, were able to AI-optimize bulks of media ~90-99% smaller, but identical to the eye.
By thinking smaller, SpeedSize™️ promises to change the look and feel of the internet forever.
Read our full story
founders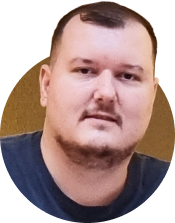 Dr. Vlad Malanin
СTO, Founder
Vlad is a scientist and surgeon. He is also the former CTO and co-founder of Grand Media, where he managed 10B monthly ad impressions. He has decades of experience in high-load, big data, AI, media compression and content delivery. Vlad is currently on track to receive his PhD at The Institute of Cybernetics of NASU and is married with two children.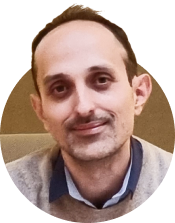 Sagi is a serial entrepreneur. The founder and CEO of AnimatAD and MasterHour, Sagi is also an awarding-winning director/producer in TV and advertising, including a notable stint as the Creative Director for Fashion TV. He is married with two children and possesses a BA in Video Advertising.
SUSTAINABILITY
The internet wastes an enormous amount of processing power. Some predict within 3 years the internet will consume 20% of the world's electricity. This is largely due to slow-loading, huge media files that pollute the internet ecosystem. SpeedSize's solution will reduce media size by ~90-99% across the entire eCommerce space. Imagine our effect on the planet.
A more sustainable internet starts with smarter media.
Read more
JOIN THE TEAM
Let's transform the internet together. Seeking brilliant candidates who come up with creative solutions to make the internet sharper and faster
BROWSE JOBS
Partner With Us
SpeedSize™️ offers strategic, tech and affiliate partnership programs. Help scale your audiences' and clients' businesses with our revolutionary website optimization tech
Join SpeedSize™️
Investment Opportunities
SpeedSize™️ is scaling at a rate of ~10x annually. Our plan is to continue this growth and expand into a media conglomerate
Read Investment options
CHECK US OUT ON SOCIAL
Our success stories
~92%
Smaller file size with no visible quality reduction
204%
Increase in sales, with more SEO traffic and conversions
85%
Smaller page size, maintaining the original visual quality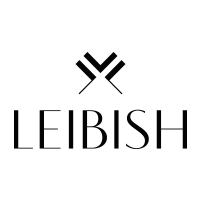 ~75%
Smaller media size & enhanced visual quality
~1.8x
Faster loading LCP
OUR SATISFIED CUSTOMERS
We believe that every brand deserves to tell richer stories without media limitations