CRITICAL KPIs EVERY ECOMMERCE STORE NEEDS TO TRACK IN 2023
Use these key performance indicators as metrics to increase your website's profitability
PROFITABILITY IS MORE IMPORTANT THAN EVER
While there was a time when revenue held precedence over profit, the instability of the global economy does not support an accelerated growth model. This was the very model which drove the most successful eCommerce business of all time Amazon to near monopoly-status while operating at a loss for nine years. With the highest interest rates since 2008, and few indications that this trend will be mitigated in the near future, enterprises are shifting their focus to immediate profitability.
So today's standard marker of success, the one true key performance indicator metric is profit over losses for every online retailer.
So how can your eCommerce store use every tool at their disposal to get into the green, Q over Q, to build sustainable growth in uncertain economic times? You need to know the eCommerce KPIs that will lead your business forward. Measuring and tracking more KPIs than the traditional conversion rate, sales, profits and traffic is essential to optimize your brand's eCommerce store to increase its profitability. 
More importantly than tracking statistics, the goal should be to leverage your data to build a more sensible business model. So more data is not always the solution. The key is to leverage the useful metrics and right performance indicators to drive more net profit.
KNOW WHERE YOUR MONEY IS BEING SPENT
By monitoring every dollar spent and its effect on everyone who is exposed to your business, from paid advertising, to organic traffic and user experience on site, your conversions will be optimized. 
Proper, simplified tracking reveals the right places to spend money and where to cut from the budget that isn't helping optimize your conversions. Though it's extremely illogical, many brands continue to spend money in the wrong places instead of doubling down on the big wins that drive revenue. Often this is because a lack of data is preventing the decision makers at eCommerce brands knowing where and how effectively their money is being spent.
However, not all data points play a large role in your brand's growth goals, so measure the right metrics and pair down which metrics play a role in the health of your business. These are precisely the Key Performance Indicators (KPIs) you can judge your employees, divisions and freelancers on. The main performance indicators which will propel your business to build a better profitability strategy.
CONVERSION RATE IS THE MOST IMPORTANT METRIC FOR YOUR WEBSITE
While every business has different conversion goals, the conversion rate (CVR) is the only true measurement of whether your website and marketing efforts are working.
The conversion rate is an incredibly simple metric, all it determines is the percentage of website visitors that perform a desired action. For eCommerce, this is usually measuring whether or not the visitor buys something on your website.
The average conversion rate globally is 3.67%, but varies drastically depending on the industry. Luxury and jewelry brands sit at about 1.4%, suggesting that browsing without buying, or comparing luxury products against one another is very typical consumer behavior. On the other end of the spectrum, food and beverage is cheaper, something people want more immediately and has an average CVR of 6.1%. 
Wherever your conversion rate stands at the moment, all the other KPIs your brand needs to track are metrics that improve your conversion rates with the exception of traffic. Conversion rate is more directly related to the performance of your website itself, while traffic is determined by your marketing efforts. 
While aligning your marketing efforts with your website's content can lead to better conversions, determining which channels are driving traffic to your website is a much more valuable metric, unless your marketing is very different across platforms, or heavily divorced from the value of the products on your website.
COST PER ACQUISITION (CPA), CUSTOMER ACQUISITION COST (CAC) AND AVERAGE ORDER VALUE (AOV)
Paid marketing is essential for eCommerce. That is why CPA is such an important performance indicator. CPA measures the success of your marketing efforts.
However, a good CPA is only meaningful if the CAC is below the AOV. Your CAC includes all the costs associated with sales, not just marketing. They include warehousing, shipping and labor. Measuring all the costs associated with a sale is the only way to ensure you're making a profit. Most companies are tightening their belts to ensure this formula works at the point of sale, but no matter the economic uncertainty, oftentimes a high CAC is needed to develop a brand that needs to grow its awareness. For instance, a new clothing brand will have a higher CAC than a brand with a 50 year history. Businesses in the health industry, such as supplements, depend on repeat customers and subscriptions.
This is why customer retention rate and customer lifetime value (CLTV) is essential to projecting your future earnings. Though CAC over AOV is a more reliable metric, many businesses with shorter margins can be extremely successful in the eCommerce space
CUSTOMER RETENTION RATE AND CUSTOMER LIFETIME VALUE (CLTV)
This may be a little confusing, but your CAC does not necessarily need to be lower than your AOV for an eCommerce store to be successful. If you are able to retain a large portion of your customers, you can subtract your marketing costs from CAC.

This is why if you have a product that is disposable, or your brand cultivates repeat customers organically, the CLTV may make it profitable to sell items at or below cost. Every business is unique, so the simple measurement of CLTV/CAC will give you the best possible analysis of your company's long term profitability.

If you can prove a high CLTV over a long period of time, you may be able to market your products at a slight loss in terms of first order value and make more profits. It depends on your customer retention rate strategy. 


ADD TO CART, CART ABANDONMENT RATE AND CHECKOUT ABANDONMENT
There are several reasons why someone will abandon a purchase. The primary reason is the price of the item, or unexpectedly high shipping costs. Beyond that people will abandon a purchase if they do not trust the payment methods. It's always ideal to have multiple payment options, especially on sites without huge brand awareness in order to establish trust. The industry average for cart abandonment is nearly 70% and over 85% for mobile customers. Abandonment is to be expected, but if your numbers exceed these thresholds, try to understand why. Perhaps your product costs less than its shipping costs and your customer will opt to order something similar, or the same product, on Amazon Prime for free.
GOOGLE ORGANIC SEARCH RANKINGS
Search engines generate 300% more traffic than social media and 14.6% of SEO generated leads are converted to sales, ~400% higher than the eCommerce average. While optimizing for SEO is not a simple process and it is not easily translatable to your conversion rate and profitability, keyword rankings are one of the most important markers of a successful brand. Blogs are a very key tool to generating keyword visibility. 
One of the best ways to build organic traffic is to create a blog strategy that links to relevant content in your industry. Brand websites with blogs create 97% more inbound links than those without, which is the main driver of SEO traffic.
The downside to SEO strategy is that in a crowded marketplace it's difficult to be ranked for keywords. 95% of traffic goes to the first page in a Google search. For big brands and medium enterprises with very specific specialties, organic search traffic is an almost unfair advantage that needs to be investigated and optimized constantly with a dedicated SEO team, since 43% of eCommerce traffic comes from organic search.
SPEED MATTERS: GOOGLE PAGESPEED INDEX AND CORE WEB VITALS
In order to optimize your visibility on search engines, Google will prioritize websites that score high according to their performance metrics, Core Web Vitals and Lighthouse Metrics. Any improvement in keyword visibility will positively impact your business, but beyond this key advantage, improving your performance will greatly improve your website's profitability. 
What Google mainly measures is speed. There is a very clear correlation between Pagespeed and conversions. See a hundred case studies here. The faster your website loads, the more you'll sell. If your website takes a long time to load, which is a huge issue on mobile, visitors will bounce and be less likely to return to your websites. While other measurements are more conservative, a Deloitte study observed that for every 100 milliseconds in site speed improvement consumers spent about 10% more. Amazon concluded an extra 100 milliseconds of loading would cost them 1% of their business annually.
If you can improve your Pagespeed, less users will bounce from the page, people will spend more time on site, more items will be added to the cart and more sales will be converted.
Optimizing the user experience on the website is a cleaner, more efficient means of improving your sales than doing guesswork about the marketing campaign's connection to sales on site. Your conversions on a highly-optimized website that loads faster and will automatically improve your conversions. 
MAKE A REAL IMPACT WITH MEDIA AI-OPTIMIZATION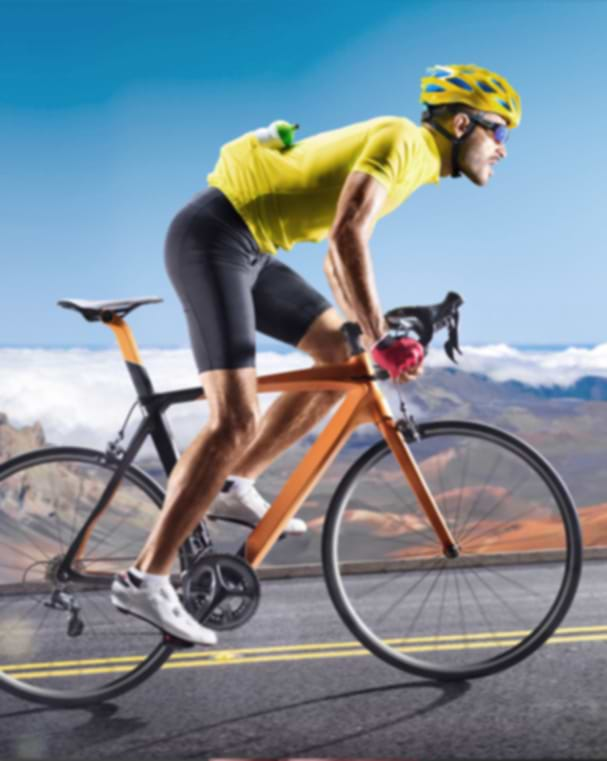 All eCommerce websites are aware that media compression is a necessary evil to make sure your website loads fast enough to succeed. While visual quality is a subjective metric and not a KPI you can easily measure, it plays a huge role in user experience and customer satisfaction. Almost 50% of eCommerce shoppers cite their biggest concern when purchasing a product is that their products won't look the same as when they arrive. 
So one of the best competitive advantages for eCommerce websites is to use images and videos with sharp visual quality. The combination of sharp media that loads instantly, will drive conversion rate optimization dramatically. Our independent research shows that 1 second of improvement in loading speed will increase conversion rates by 4%, other research says as much as 17%. 
SpeedSize can recreate media instead of compressing media with neuroscience AI-technology. When using original source media, we can regularly provide visibly lossless images images and videos up to 99% smaller in file size, which when implemented sitewide will increase your website's loading time by up to 10x. 
Want to improve your loading speed to improve your conversion rates? Learn more at speedsize.com
Beyond media optimization, SpeedSize™️ has assembled an award-winning tech team of site optimization experts that will fix your non-media related Core Web Vitals and make your site lightning-fast